As early as the 1930s, body adornments and jewelry were a delight for ladies and gentlemen alike. Not to be left out of the action were the robber heroes of the time, Bonnie Parker and Clyde Barrow. In a strange way, the unknown origin of the jewelry added mystery and mystery.
Bonnie and Clyde mainly robbed banks, shops, petrol stations and car bootleggers, but few people know that many a jewelry dealer went out of business at their hands.
Clyde Barrow also had a knack for making jewelry. While in prison, Clyde made Bonnie a silver ring with three snakes on it, adorned with special coloured gemstones.
Bonnie and Clyde were talented young people with a lot to offer the world. Unfortunately, the B&C story ended too soon…
The story continues with Airi and Kristjan, the Bonnie & Clyde of the new era.
Whether by fate or coincidence, 2017 is the year. In 2008, when Airi and Kristjan met, Airi was studying to become a professional body puncher. Passion for piercing and body jewelry, and the poor availability of quality body jewelry for the average user, led us to the point where we decided to set up an online shop for domestic body jewelry together.
The realisation that there was no such e-shop in Estonia – yet body piercing is a growing trend – made it necessary to change this.
Our aim is to inspire people to be who they want to be.
Why Bonnie&Clyde
Body Jewelry?
Having worked in the field of body piercing for over five years, Airi has encountered people on a daily basis who have nowhere to go to get quality body shapes that fit their body anatomy and are designed to their liking.
This prompted the creation of an online shop for body jewelry and body modifications, so that everyone in our country has access to body adornments that are safe for health and nice to look at.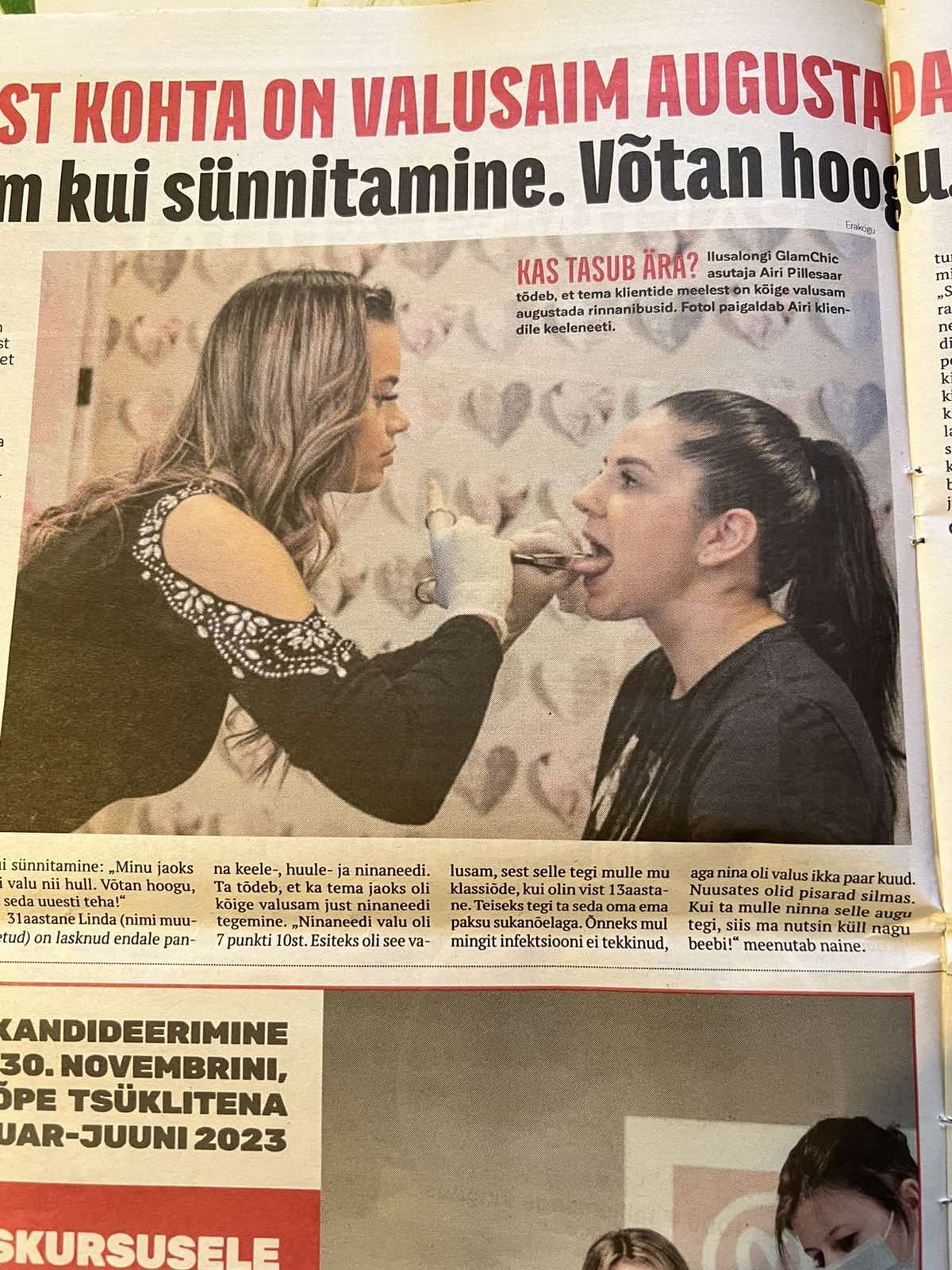 In our range you will find